Pakistan Floods 2011 Latest Updates
Summary of Relief Work
Since the beginning of the 2011 flood crisis in Pakistan, Hidaya has distributed a total of 396.43 tons (396,431.1 Kg) of relief supplies and has served 12,855 families (72,305 individuals) in over 200 villages of flood affected areas. To find out more details about the villages served, please click here.
Below is a list of food & miscellaneous items distributed by Hidaya through its various projects including Disaster Relief, One Million Meals, Container Shipment for In-Kind Donation Project, and Medical Camps: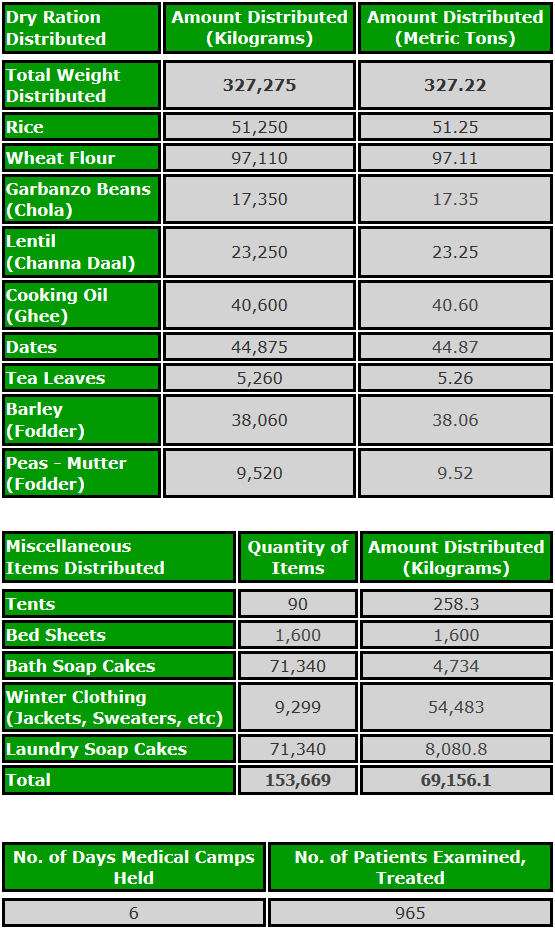 Last Update: November 2, 2011.