Disaster Relief
Support families displaced by catastrophes
2011 Pakistan Village Distribution
Reports of ration distribution in flood affected areas of Badin
Starting August 18th, 2011, continuous heavy rains flooded several districts of lower Sindh. Millions of people and animals were affected. Thousands of mud homes have been destroyed.
Hidaya's team decided to work in the affected areas of Badin and Mirpurkhas arrived on August 21, 2011 at the deep rural areas of Badin. Over 100 villages in Badin and over 100 villages in Mirphurkhas have been served and the team is continuing relief work in these two districts. Hidaya team intends to enter additional districts such as Sandhar, Thatta, and more. The following are the names of only a few of the villages served.
Serani side areas: This area is 20 kilometers away from Badin city. Team distributed ration at 16 villages of this area which are as follows: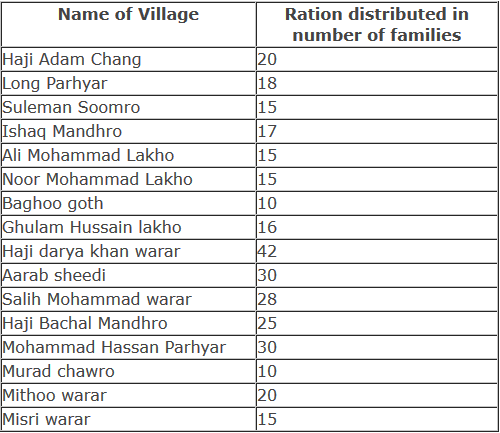 Last Update: October 30, 2011.